December 13, 2003
Festive wreaths adorning front doors, gaily bedecked trees and crackling Yule fires await the arrival of tour visitors to Washington, Georgia's annual Holiday Dinner & Tour. The event features a magnificent tour of historic homes followed by a twilight champagne reception and ending with a holiday feast served in several of Washington's private historic homes. Discover some of Historic Washington's treasures while creating a Christmas Holiday you'll remember!!
Tour Tickets: $15.00 per person
Tour, Reception & Dinner: $50.00 per person
Tour tickets may be purchased
in advance or DAY OF TOUR.
Dinner tickets must be reserved
in advance.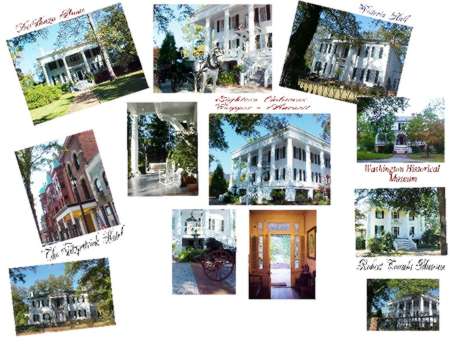 Call Georgia Realty Sales at (706) 678-LAND (5263)
Georgia's Best Land and Homes for Sale





Current List of Properties | Historical Homes | Fine Homes | Lake Homes | Commercial
Home Page

Copyrightę 1999-2003 Georgia Realty Sales, Inc.
Site Maintained by Norcomp, Inc.
All information deemed to be accurate, but not guaranteed.
No liability is assumed for errors and/or omissions.